For a final project in an HCDE course during Winter 2016 quarter, we had an individualized design assignment; our job was to take a current organization or business that had a website that could design improvement then act upon our ideas for a better design.
The assignment overall was of course far more encompassing that that. We began with identifying 2-3 words that we as designers wanted to focus on in order to better illustrate what the organization was and did. Words could range from nouns to adjectives - really anything that we thought would pertain to the design.
My organization was Pets for Vets. You can check out their website here.
Based on what they stood for and what Pets for Vets did as an organization, I chose

companionship

and

healing

. Two themes that I thought were most prevalent in the mission statement and idea behind Pets for Vets.
From there we had to design a logo. I chose a design more oriented in the companionship direction, I wanted something organic and calm with the implications of a relationship between the "pet" and the "vet".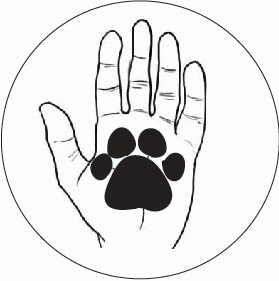 After the in-class critique sessions on the logos, we were off to the races into our first iterations of the website design.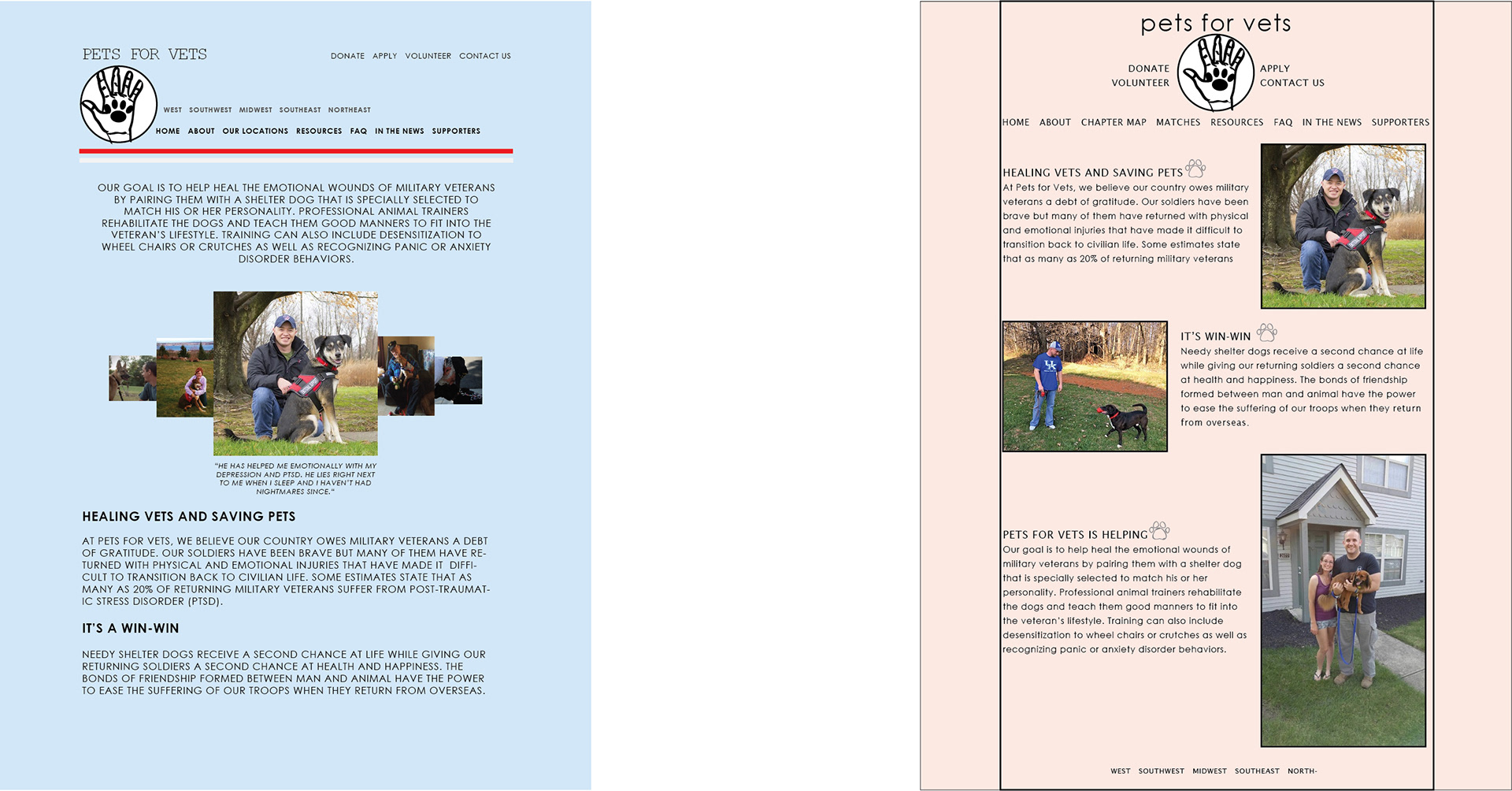 While designing the initial iteration was a bit intimidating, having had no prior experience with this kind of design, the critiques offered information and constructive criticism that I needed to utilize going into the next iteration. I found a lot that I really didn't like with both designs, so I did the only thing I knew how to do: I threw out both previous designs and did some research. I surfed the web looking for themes of websites I liked and tried to establish an understanding of the emotions the designs depicted. Thus came my final and favorite design work.
I found that designing with and for compassion had a huge impact on color scheme, photo orientation, font, and hierarchy. Not to mention spinning in themes of healing and rehabilitation with the compassion.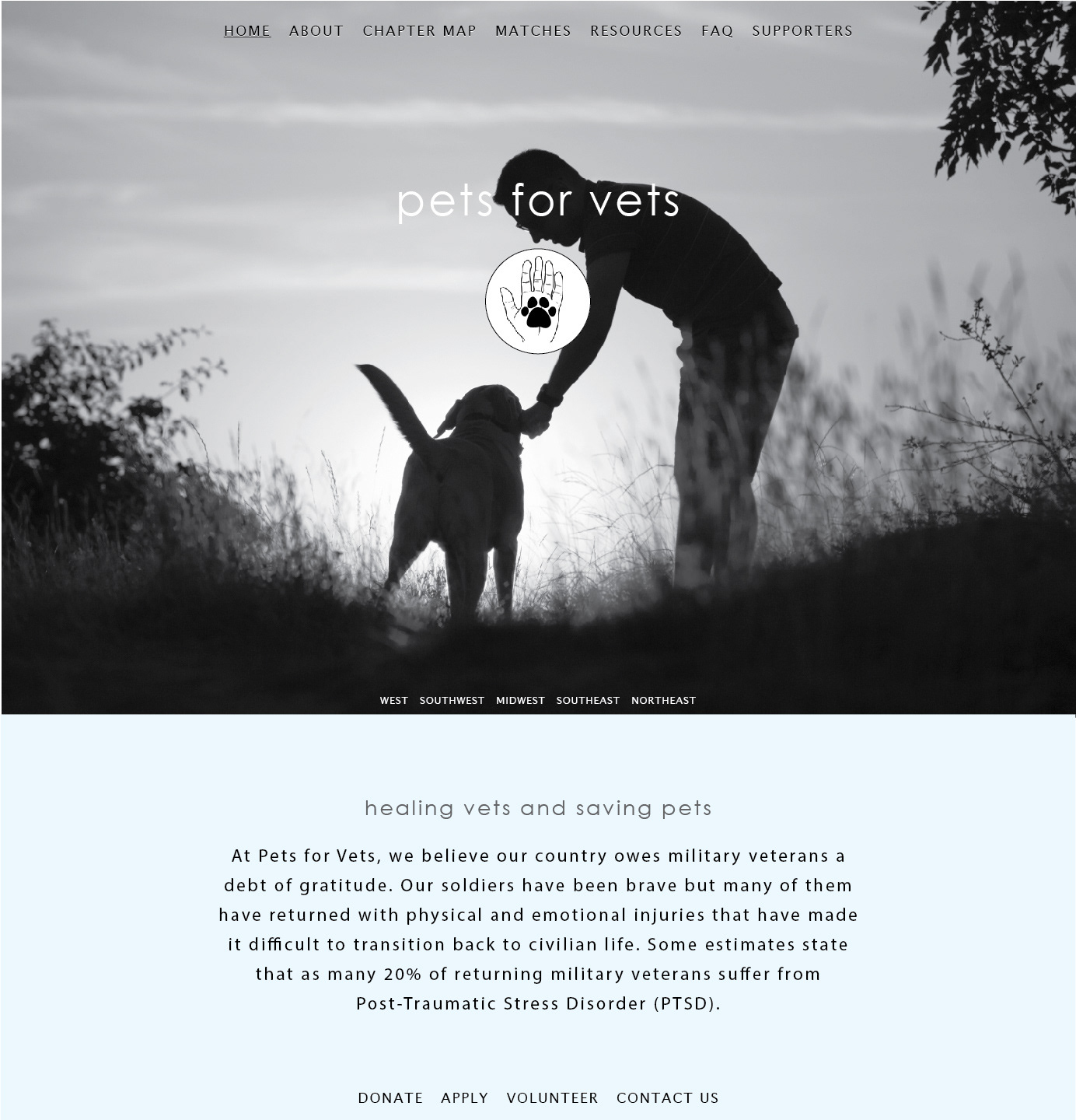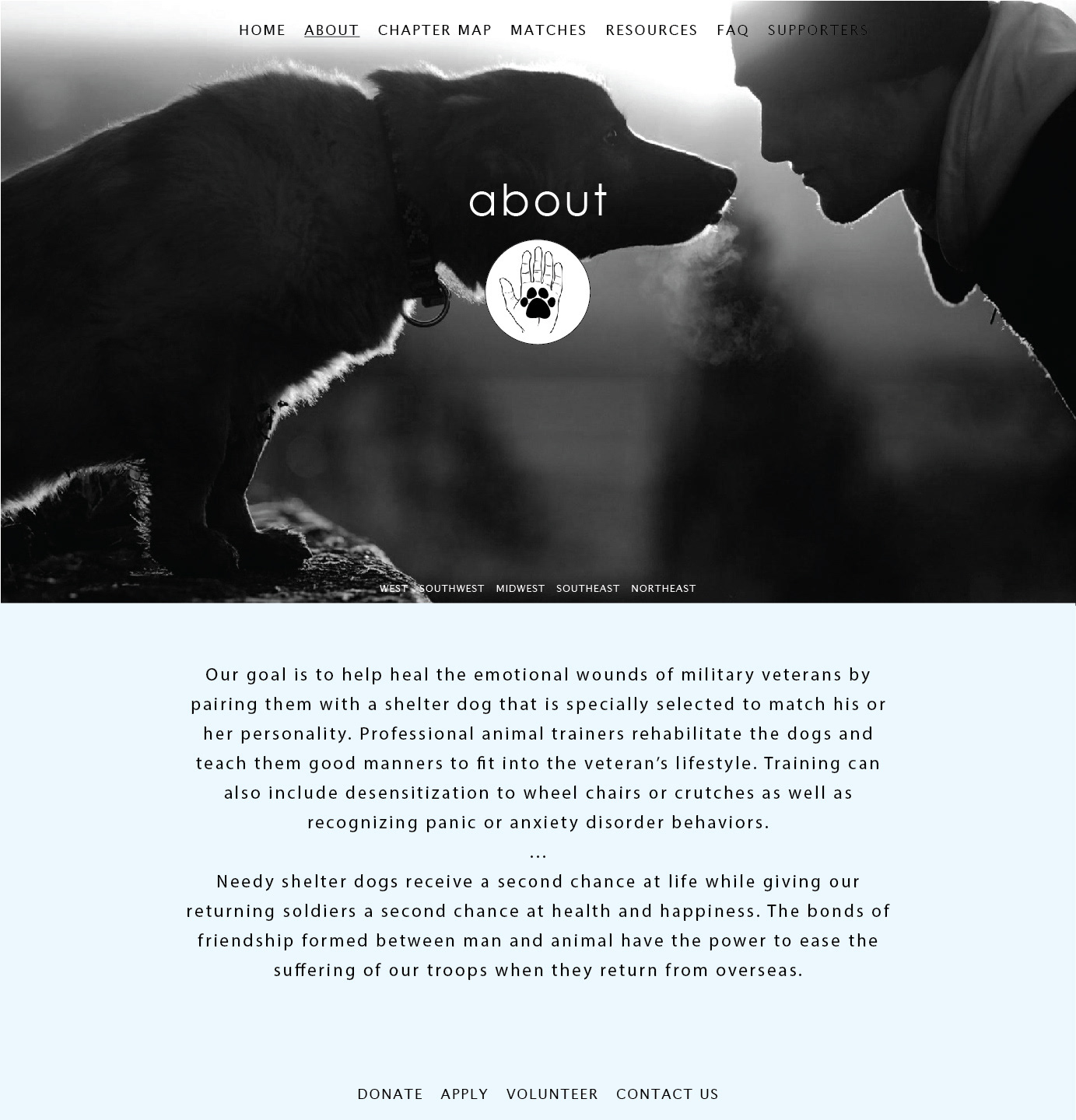 To read more about why I made the decisions I did in regards to every aspect of the design, please take a look at the Brand Book I wrote for the final iterations of the design.