In my HCDE Digital Computing class, our final project was to utilize the python and HTML/CSS we had learned throughout the quarter to solve a problem. The problem I set out to solve was the general lack of basic factual knowledge about the Star Wars film franchise. 
I see gaps in basic knowledge about the people, species, planets, films, and starships. Using SWAPI, the Star Wars API, I designed a basic website that allows users to choose a topic and get the opportunity to add to their fun fact bank.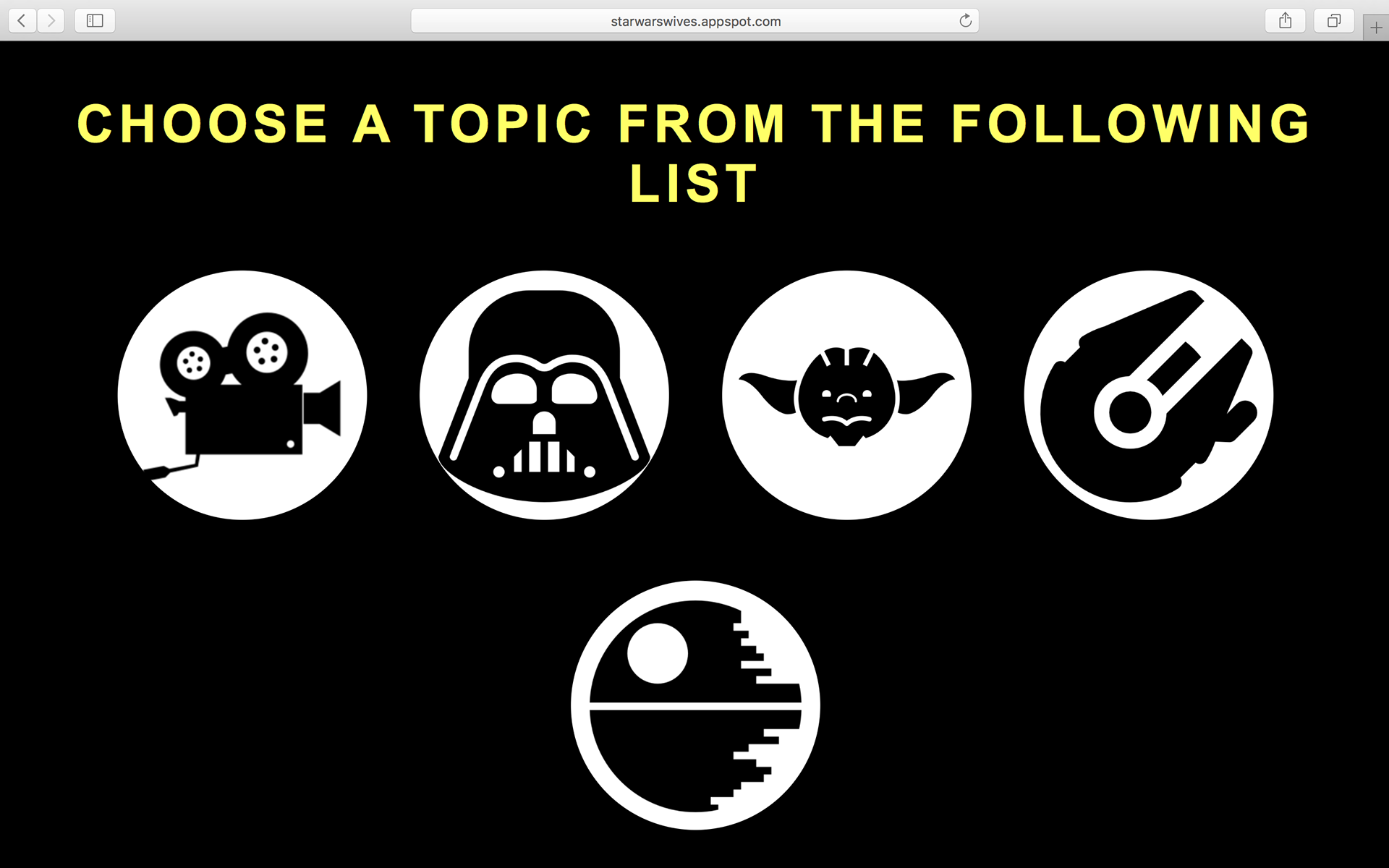 Some of the 'flashcards' on planets: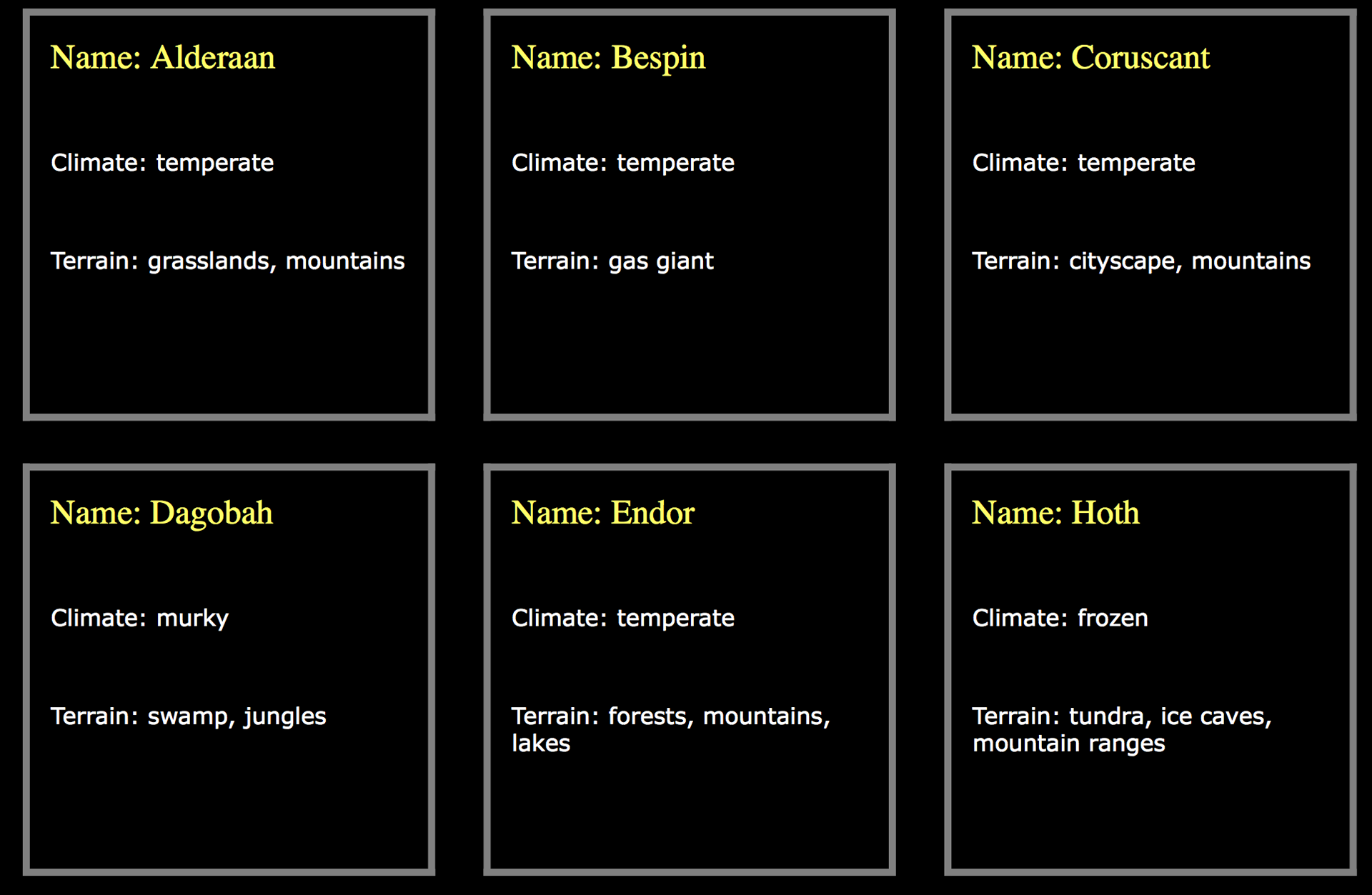 Some of the 'flashcards' on people:
Below I have included some snippets of the code. The main.py file is solely python and utilizes Jinja to 'send' information to the greetform and greetresponse HTML/CSS files.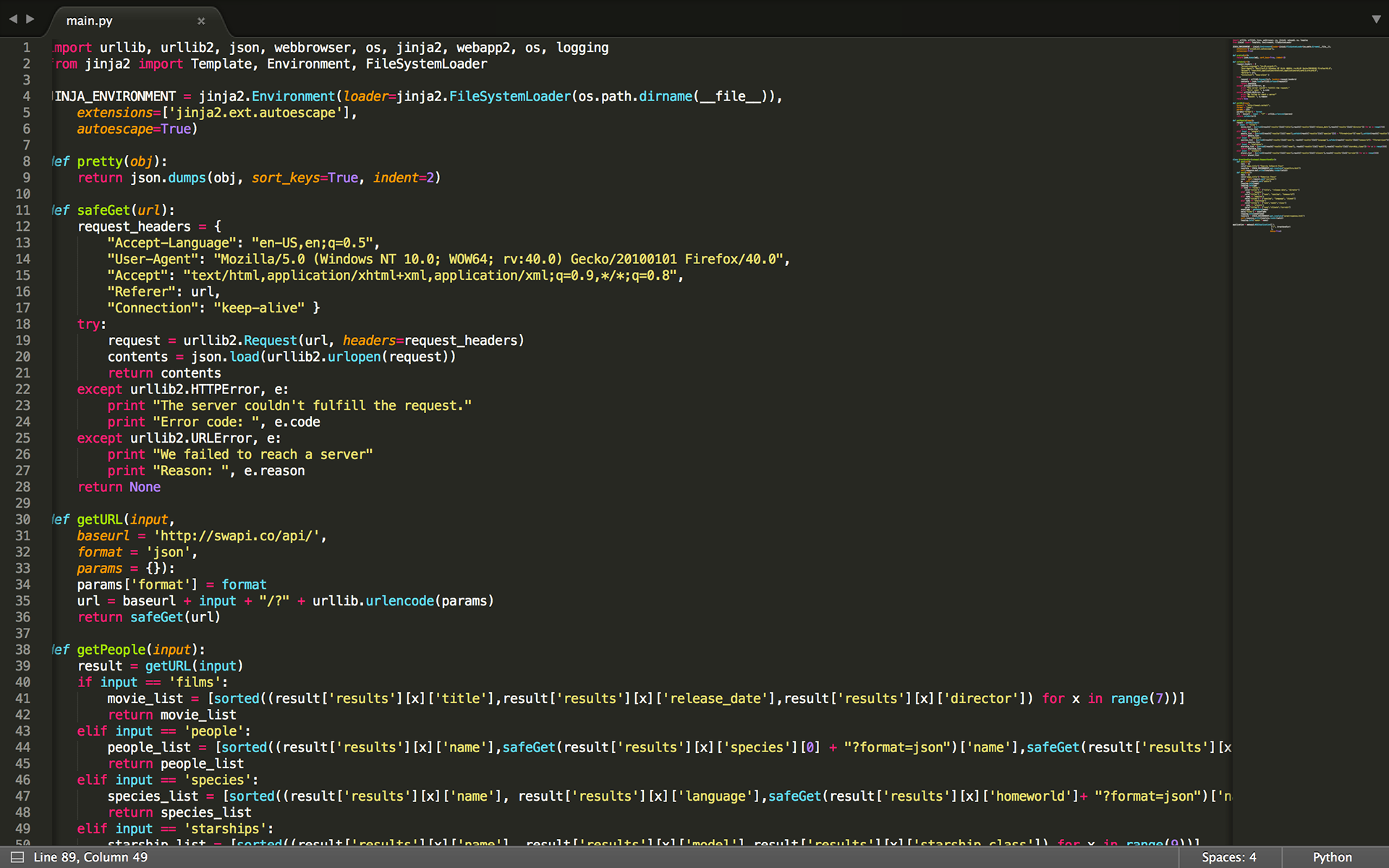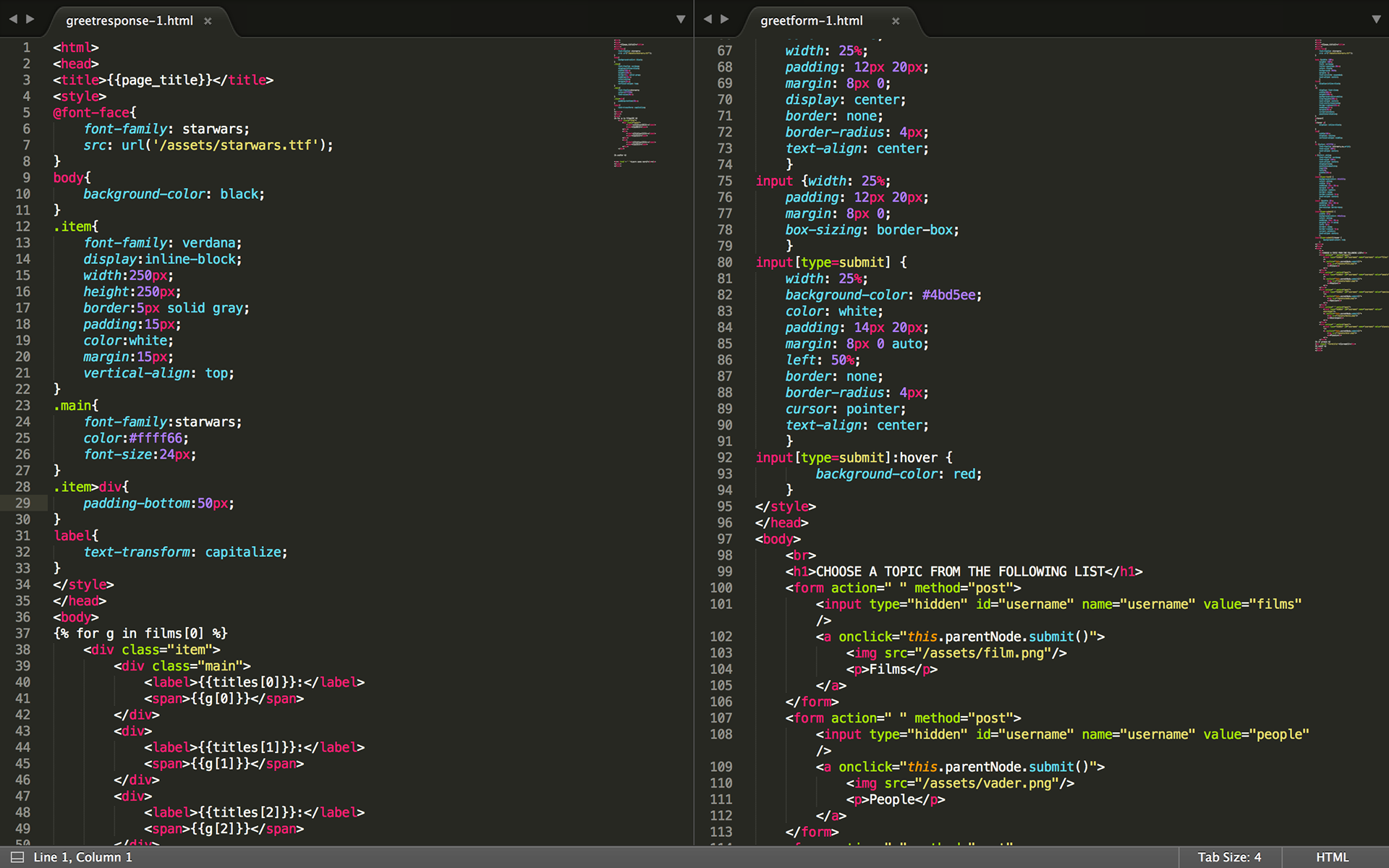 The actual folder that communicated with Google App Engine to deploy the program included a lot of other files and assets that I do not include here. If you are curious about what/how I worked with App Engine or any other aspect of the project, please do not hesitate to reach out.